Yes, Saturn's Rings Are Awesome — NASA's Cassini Showed Us Just HOW Awesome. Space.com
'Giants Of The Monsoon Forest' Explores The Lives Of Working Elephants In Asia NPR
Empire of Meat The Baffler
Rising methane: A new climate challenge Science
Exxon, Saudis Bet on Plastics Growth in Giant Gulf Coast Plant Bloomberg
Answering Questions About Nuclear Power Neurologica Blog (TP).
Hundreds Of U.S. Flights Canceled As GPS-Based Aircraft Navigation System Fails Forbes. From last week, still germane.
Syraqistan
China?
Hong Kong mood darkens as hard hats replace yellow umbrellas FT

Surveillance-savvy Hong Kong protesters go digitally dark Agence France Presse

How Trump Could Suddenly Amplify the Hong Kong Protests Bloomberg

If the extradition bill is not withdrawn, Carrie Lam must resign for the sake of Hong Kong and its people South China Morning Post

As a Hong Kong-Canadian, I am afraid I could be arrested for speaking out. This is why I am doing it anyway Toronto Star

American Gov't, NGOs Fuel and Fund Hong Kong Anti-Extradition Protests Mint Press. I'm skeptical on the impact. We can't even foment a coup in Venezuela; there's no way we could bring a million people into the streets of Hong Kong.

* * *

U.S. denies Tesla, GM, Uber 25% Chinese tariff relief Reuters

Wal-Mart and Hundreds of Other Companies Call on Trump to Drop China Tariffs Bloomberg

Disclose or leave: US bill vows to delist even biggest Chinese players Nikkei Asian Review

Chinese vessel sinks Philippine boat in West PH Sea 'collision' The Rappler

Baby milk and tantrums after Chinese ships show the flag in Sydney The Interpreter
Brexit
Boris Johnson heads Tory leadership contest after first round vote FT

Steely Women in a World of Wobbly Men LRB. Maggie Thatcher.

Jeremy Corbyn, "Imperialism", and Labour's Antisemitism Problem History Workshop
UK signs Assange extradition papers to US Politico
Trump Transition
The faux outrage over Trump's comments on opposition research WaPo

Memo to Democrats: Stop Talking About Prosecuting Trump Benjamin Wittes, Lawfare

Owned by Prince Charles:

"The Prince of Whales". Very funny, Donald Trump. Did you do that on porpoise? pic.twitter.com/EbivrOLVLV

— Prince Charles (@Charles_HRH) June 13, 2019

Maybe this will force @jack to add an edit button?

Federal agency recommends White House aide Conway be fired Federal Times

Hundreds of USDA jobs headed to KC after 'united effort' by Kansas and Missouri McClatchy

Trump wants to start charging stores to accept food stamps CNBC
Maine shakes up debate with tough internet privacy law The Hill
2020
Here Are the 20 Candidates Who Qualified for the 2020 Democratic Debates Time

As Democratic voters warm to free trade, White House candidates struggle for positions Reuters (EM: Typical LOL-worthy neolib propaganda, starting with the headline. "'Democrats have done a poor job making the liberal case for trade,' said Christina Davis, a professor at Harvard who specializes in trade and foreign relations." No, four decades of broken promises about the lift-all-boats effects of such policies have done a poor job making the (neo)liberal case for trade).

Warren, Sanders Lead Calls for Immediate Impeachment Hearings After Trump Says He Would Welcome Dirt From Foreign Power in 2020 Common Dreams. Rachel's moderating the first debate….
Imperial Collapse Watch
The Pentagon is battling the clock to fix serious, unreported F-35 problems Defense News

Pentagon Fuel Use, Climate Change, and the Costs of War (PDF) Neta C. Crawford, Watson Institute of International and Public Affairs (EJ).
Amy Chua and the big little lies of US meritocracy FT
Class Warfare
Volkswagen Declares War against Works Council and German Union Labor Notes

US flight attendants speak out over uniforms that cause illness WSWS (JB).

Seniors were sold a risk-free retirement with reverse mortgages. Now they face foreclosure. USA Today. It never ends…
The radical plan to change how Harvard teaches economics Vox (FM). From May, still highly germane.
The Standard Errors of Persistence (PDF) Morgan Kelly, Centre for Economic Policy Research. Important?
Change Agent: Gene Sharp's Neoliberal Nonviolence (Part One) Marcie Smith, Nonsite.org. Today's must-read.
Antidote du Jour (via):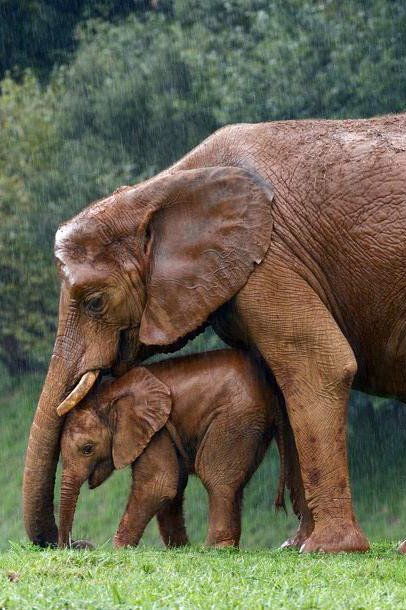 See yesterdays Links and Antidote du Jour here