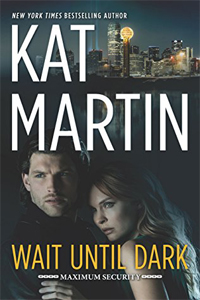 BY KAT MARTIN
All year long I search for new and interesting stories.  Each year, they seem more elusive.  November 1st, WAIT UNTIL DARK, a digital novella will be released.  It's a prequel, and introduction to my Maximum Security series that starts with THE CONSPIRACY, out January 22nd.
As I worked to come up with a plot, the only thing I knew was that Jonah Wolfe and April Vale would be thrown together in a tale of greed and murder.  I had no idea how the story would play out.
Or who, exactly, would wind up being the villain.
I knew the setting.  Maximum Security is the Dallas security company where Cassidy Jones, the heroine of Beyond Danger, worked as a private detective.  I wanted to introduce some of the other men and women who worked at The Max, and WAIT UNTIL DARK gave me the perfect opportunity.
I wasn't sure how I was going to put Jonah and April together, but little by little, a plot began to unfold in my head.  Since the book is a novella, I thought I'd start right off with the action.  A bloody murder?  Humm…why not?
Half way through, I was still finding my way, trying to figure out who the bad guys were.  But the plot was progressing.
In the story, Jonah Wolfe, one of the PIs who works at The Max, has a knack for spotting trouble.  When April storms into his office, all his warning signs flash red.  April's been accused of murder–but has no memory of how she awoke in her coworker's bed, drenched in his blood, the deadly bullet fired from April's gun.
When I write a story, I start by making up a crime–then I have to solve it.  Neither of those things is easy!  In April's case, the evidence against her is mounting and the clock is ticking.
Politics and money come into play and the danger mounts.  April and Jonah must work together to prove April's innocence–before the real killer strikes again and this time April is the target.
It's a sexy tale of murder, betrayal, and intrigue that kept me writing long after I should have been done for the day.
I hope you'll watch for April and Jonah in WAIT UNTIL DARK, a digital novella out November 1st.  And that you'll look for more Maximim Securitiy novels, starting with THE CONSPIRACY, out the end of January.  Till then, have fun on Halloween.  Trick or treat!
Warmest,
Kat
---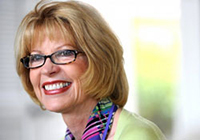 New York Times bestselling author Kat Martin is a graduate of the University of California at Santa Barbara where she majored in Anthropology and also studied History. Currently residing in Missoula, Montana with her Western-author husband, L. J. Martin, Kat has written sixty-five Historical and Contemporary Romantic Suspense novels. More than sixteen million copies of her books are in print and she has been published in twenty foreign countries. Her last novel, BEYOND CONTROL, hit both big lists … NEW YORK TIMES BESTSELLER LIST as well as the USA TODAY BEST-SELLING BOOKS LIST. Kat is currently at work on her next Romantic Suspense.
WEBSITE: http://www.katmartin.com/
CONTEST 
MONTHLY CONTEST: https://www.katmartin.com/monthly-contest/
For October, Kat Martin is giving away a copy of AGAINST THE NIGHT to two winners (winner's choice of eBook or print format).
For November, Kat Martin is giving away a copy of AGAINST THE WIND to two winners (winner's choice of eBook or print format).
BUY NOW!