Great new romances from Lori Wilde, Beverly Jenkins, and Joanna Shupe!
To Tame a Wild Cowboy by Lori Wilde
What would it take to tame a wild cowboy?
One minute, Rhett Lockhart is a love 'em and leave 'em bull rider with a slow, sexy smile, a swagger, and not a care in the world. The next, he learns his free-wheeling days are over: a baby has been abandoned in the hospital, and there's no question: he's the father. But from the first moment he gazes into his daughter's eyes, he knows the moment has come to say 'no' to no-strings. It's time to grow up.
Standing in his way is the baby's foster mother, Tara Alzate, who doesn't quite believe Rhett is ready to change his ways. Still, she's not not immune to his considerable charms. So when he proposes a marriage of convenience and shared custody, against her better judgement, she says "I do." Can Tara tame this wild cowboy and make her own, long-buried dreams come true?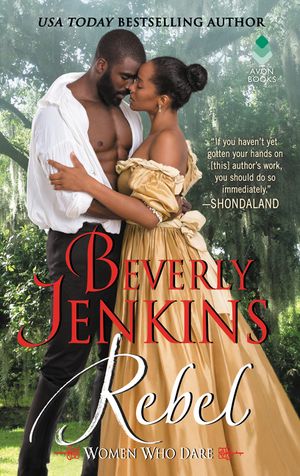 Rebel by Beverly Jenkins
Valinda Lacy's mission in the steamy heart of New Orleans is to help the newly emancipated community survive and flourish. But soon she discovers that here, freedom can also mean danger. When thugs destroy the school she has set up and then target her, Valinda runs for her life—and straight into the arms of Captain Drake LeVeq.
As an architect from an old New Orleans family, Drake has a deeply personal interest in rebuilding the city. Raised by strong women, he recognizes Valinda's determination. And he can't stop admiring—or wanting—her. But when Valinda's father demands she return home to marry a man she doesn't love, her daring rebellion draws Drake into an irresistible intrigue.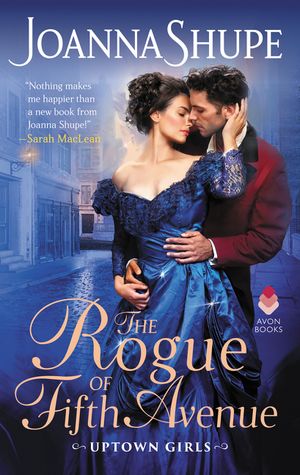 The Rogue of Fifth Avenue by Joanna Shupe
He can solve any problem . . .
In serving the wealthy power brokers of New York society, Frank Tripp has finally gained the respectability and security his own upbringing lacked. There's no issue he cannot fix . . . except for one: the beautiful and reckless daughter of an important client who doesn't seem to understand the word danger.
She's not looking for a hero . . .
Excitement lies just below Forty-Second Street and Mamie Greene is determined to explore all of it—while playing a modern-day Robin Hood along the way. What she doesn't need is her father's lawyer dogging her every step and threatening her efforts to help struggling families in the tenements.
However, she doesn't count on Frank's persistence . . . or the sparks that fly between them. When fate upends all her plans, Mamie must decide if she's willing to risk it all on a rogue . . .